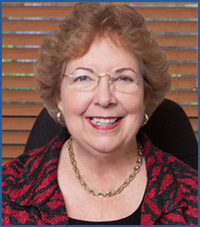 While the legal issues faced by families can be as varied as families themselves, the majority of our practice involves the divorce process. We handle the following family law matters:
Modification of

child support

,

time sharing

or

alimony

Relocation of more than 50 miles with children

Paternity issues, including time sharing and child support

Agreements, including

prenuptial agreements

, postnuptial agreements, and agreements for parties who live together but are not married

Mediation

Domestic Violence
Gainesville Family Law Attorney | Compassionate Legal Advice
352-377-3800
Our law firm recognizes that, for divorcing clients especially, pain and stress are often only made worse by the legal process.   But we also know with thoughtful guidance, deliberate advocacy and respectful problem solving, the legal process can also support positive change and healing.  Whatever the situation or legal need, we strive to achieve the most timely, practical and cost-effective solutions possible in each circumstance.

Although we know litigation may be necessary in many family law matters, we know it is not always the best option.  We explore with clients whether collaborative divorce or other negotiating options would better meet their needs rather than a litigated court case.

When legal action is necessary to resolve family matters, it is essential that you entrust your most private matters to a compassionate and knowledgeable family law attorney.  Not all family law attorneys are the same.  Our dedicated attorneys and staff serve as good listeners, confidants and advocates for all of our clients during their most difficult times.

Gainesville Attorney Haswell knows the significant emotional turmoil that many families face and has dedicated her practice to provide peace of mind to each and every client.
You Need Experienced Counsel To Help You Find The Way.
Leslie Smith Haswell has an office in Gainesville, Florida and represents clients in communities throughout Alachua County, Bradford County, Clay County, Gilchrist County, Levy County and Union County in North Central Florida.